As a B9 customer, you may need to update your personal information in your account from time to time. We've made the process easy for you! Here's what you need to know about updating your phone number, address, name, and email address:
1. Updating Phone Number
Updating your phone number with B9 is a simple process.
First, go to your Profile → Click on the Personal Info section → Navigate to the phone number field → Enter your new phone number along with the last four digits of your SSN or ITIN → click "Confirm." Next, an OTP SMS will be sent to your new phone number. Follow the instructions to confirm the change.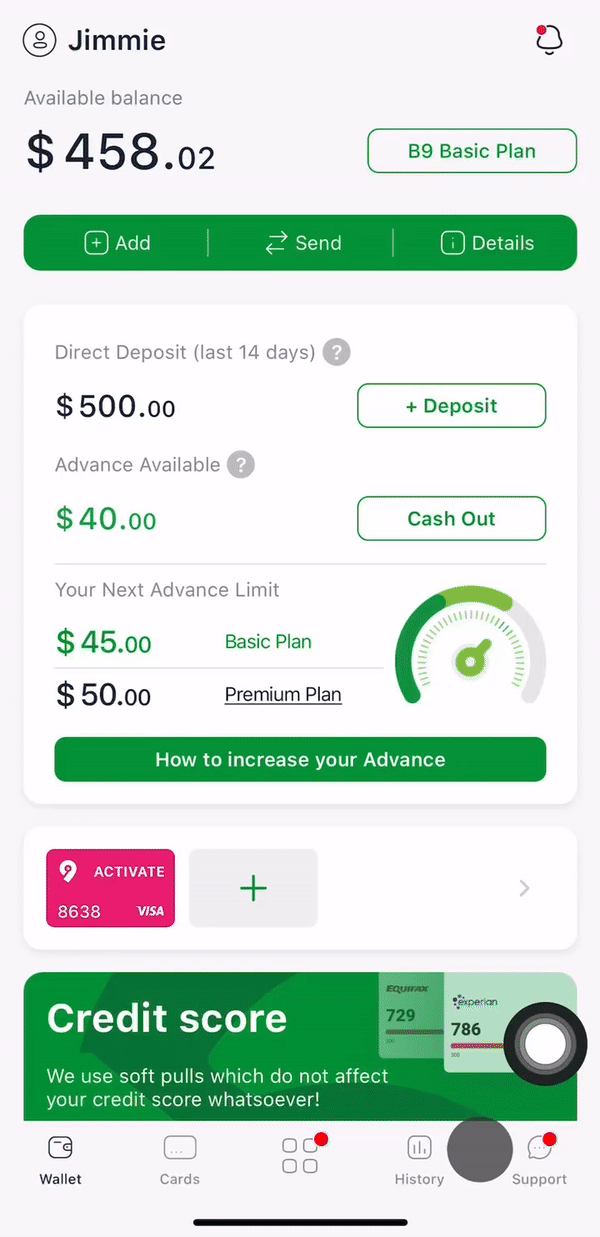 If you encounter any issues during this process, you can always contact our support team through the B9 app or via email. To complete the change, you'll need to provide
your current phone number
the new phone number you want to change to
also you will be asked for selfie with the ID you onboarded with. Make sure to follow the instructions exactly as requested, and we'll make the change right away!
2. Updating Address
If you have a new address, just contact our support team via the B9 app or email. You'll need to
type out your new address
attach a proof of new address such as a utility bill or USPS piece of mail.
Once we have that information, we'll make the change right away!
3. Updating Name
If you've had a name change, simply contact our support team via the B9 app or email. You'll need to
type out your new name
provide a selfie with the ID that has your new name as proof of the name change. The ID needs to be a government-issued ID
supporting documentation such as a marriage certificate may also be required.
Once we have all the necessary information, it might take up to 48 business hours to have your name changed!
4. Updating Email
If you've got a new email address, updating it is simple.
Just log in to your B9 account → Go to the Profile tab → Click on Personal Info → Click on email → Type in your new email address → Send a confirmation to the new address → Click on the email sent to your new address → Then click on the verification button in the email to change your email address.
Remember, it's important to keep your personal information up to date to ensure that you receive important communications from B9 and to avoid any potential issues with your account. If you have any questions or concerns about updating your personal information, don't hesitate to contact our support team. We're here to help!