Are you excited to receive your new B9 card? We know you're eager to start using it, but before you can make any purchases, you'll need to activate it first. Don't worry, it's a quick and easy process!
Physical Card
If you ordered a physical card, you'll be able to activate it within 1-2 business days after you placed your order. The button Activate will appear automatically once it become available. Simply follow these steps to activate it: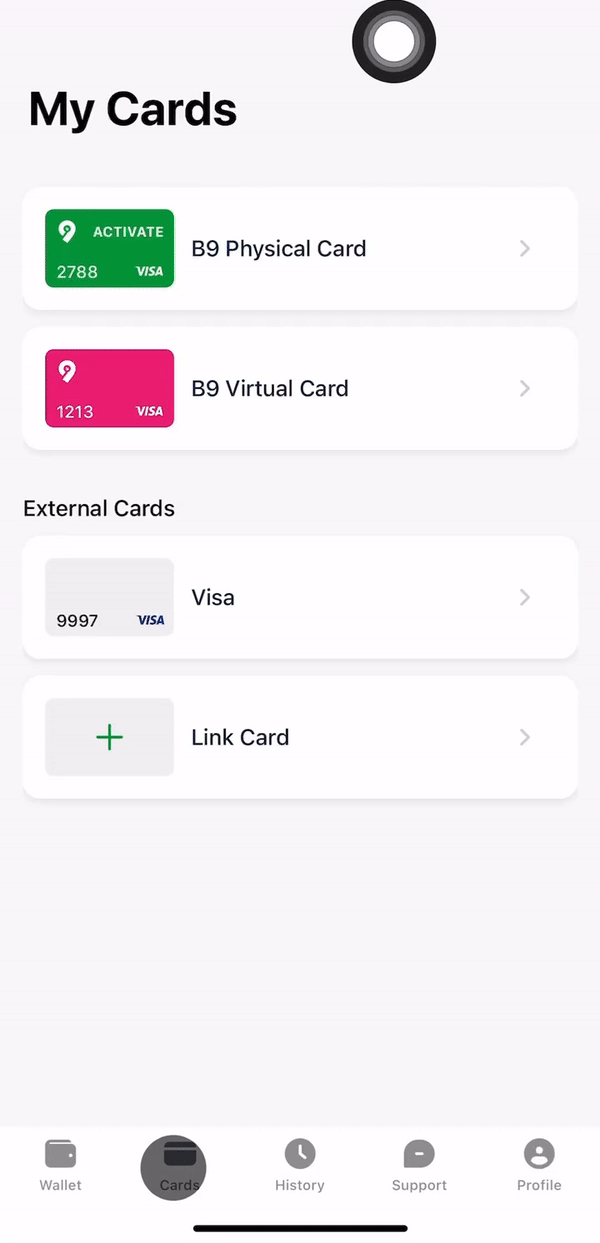 That's it! Your physical card is now activated and ready to use. Please note that you'll need to wait until your card is activated before making any purchases or withdrawals.
Virtual Card
If you ordered a virtual card, you won't need to wait for activation. As soon as your virtual card is issued, you can activate it immediately and start using it right away. Follow the same steps as for physical card activation above to activate your virtual card.
We hope this information has been helpful. As always, if you have any questions or need further assistance, please don't hesitate to contact our customer support team. We're here to help you every step of the way.